Senior Summer Special-Parents

Class of 2019 "Early Bird" Special

Book your Class of 2019 Senior Session with Lisa Gallant Photography now and save big on the MOST SOUGHT AFTER SENIOR PORTRAIT EXPERIENCE in the ArkLaTex. Our Senior Experience is more than just a photo session. It's a day like no other.
Our team can make your high school senior look and feel like a Rockstar for the day, and why shouldn't they? You only graduate High School one time EVER! We believe that this time should be cherished and captured in every detail. We will work with you to custom create your Senior's Dream Portrait Experience. Our team can handle everything from makeup and wardrobe styling to location planning and custom album and product design. We leave no step untouched and are with you to guide you through the process. We want you to LOVE the experience and LOVE your portraits!
Book your Senior Session by June 30th for Sept-March and receive a 30% discount on session fees. Just enter code "squad2019" at checkout.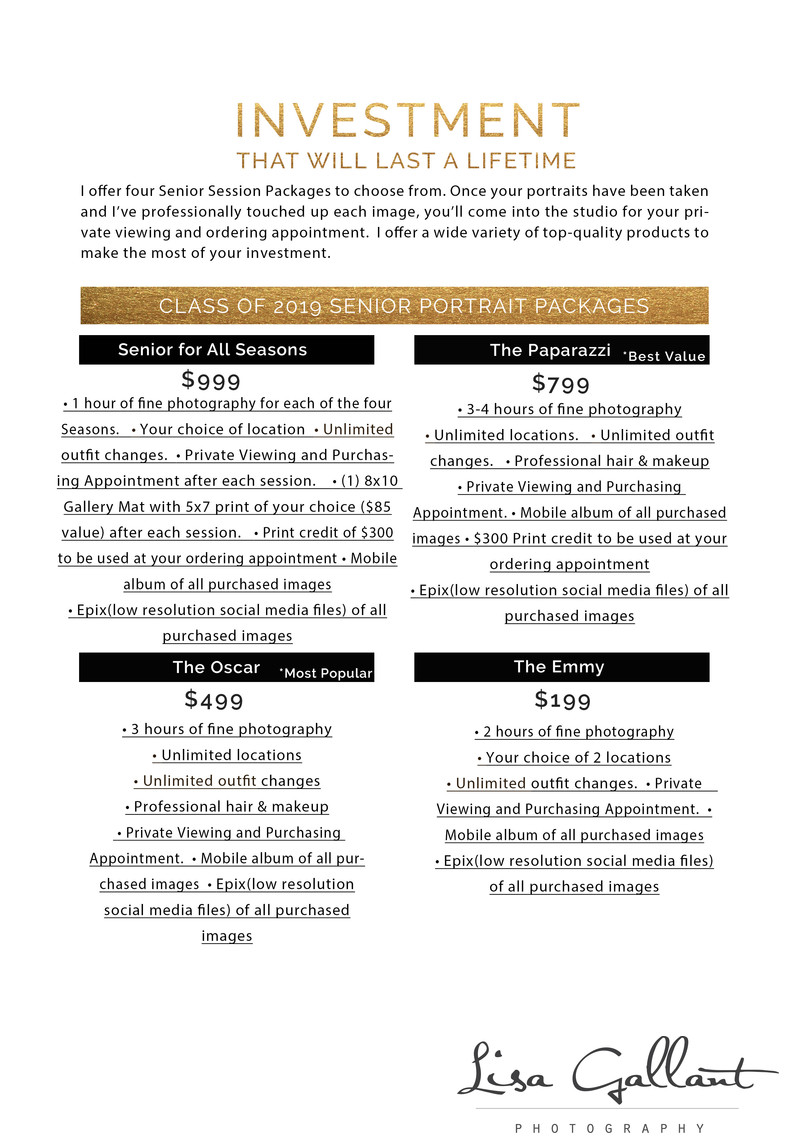 Please contact the Studio with any questions about scheduling or booking. 903.578.7467
Book your Session here or Request more information. We'll give you a call once we receive your contact info to go over any questions or concerns you may have.