The Santa Experience
Where Magic and Memories Meet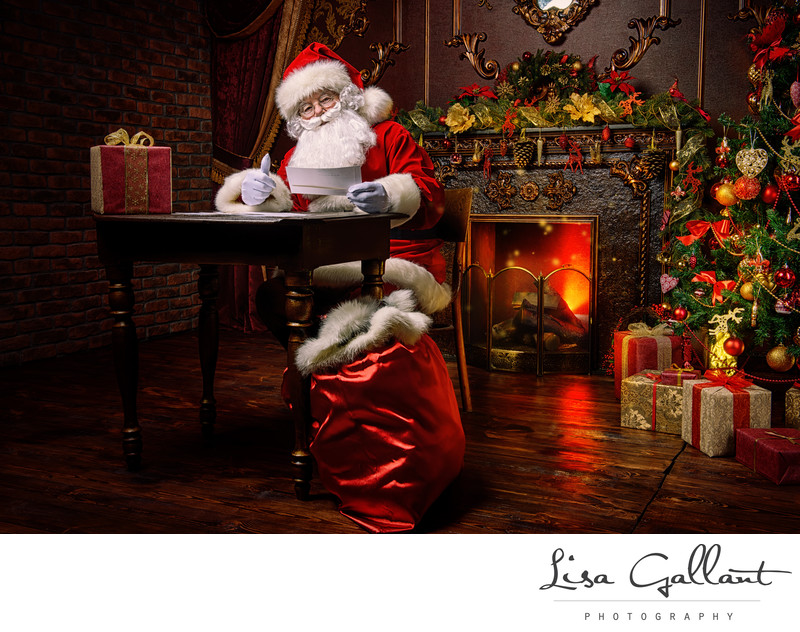 As soon as you enter our Santa Experience Studio, the magical, nostalgic feeling of Christmas will overwhelm you. You'll sit back and watch your children experience the magic, love, hope and wonderment that Santa brings. The Santa Experience at Lisa Gallant Photography will fill you with laughter, joy and even tears while you're here. Our art pieces will add a timeless appeal to the ultimate Santa Experience.
2018 Sessions will begin on Nov. 3rd. Be sure to fill out our form below to reserve your spot.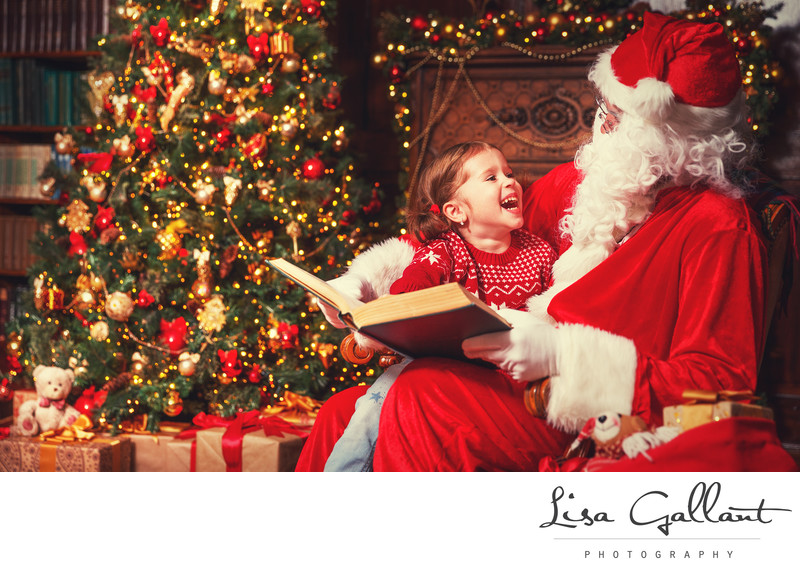 What makes our Santa Sessions different?
Well quite simply, quality. When you bring your children to Lisa Gallant Photography for the Santa Experience you aren't just signing them up to say hello to the big man. They will get the experience of hanging out with Santa for 20 minutes! Our Santa is trained to interact with your child(ren) in a way that will create natural expressions and interactions between them and Santa. We will start with a simple introduction. Santa will ask them some questions and confirm they are on his nice list. He'll then ask them what they want for Christmas and show them the North Pole and the track he will take to their house.
Then comes the real fun. They get to decorate a few cookies with Santa while he tells them all about the secret of his magical Reindeer, and how he sprinkles magic on every Christmas tree.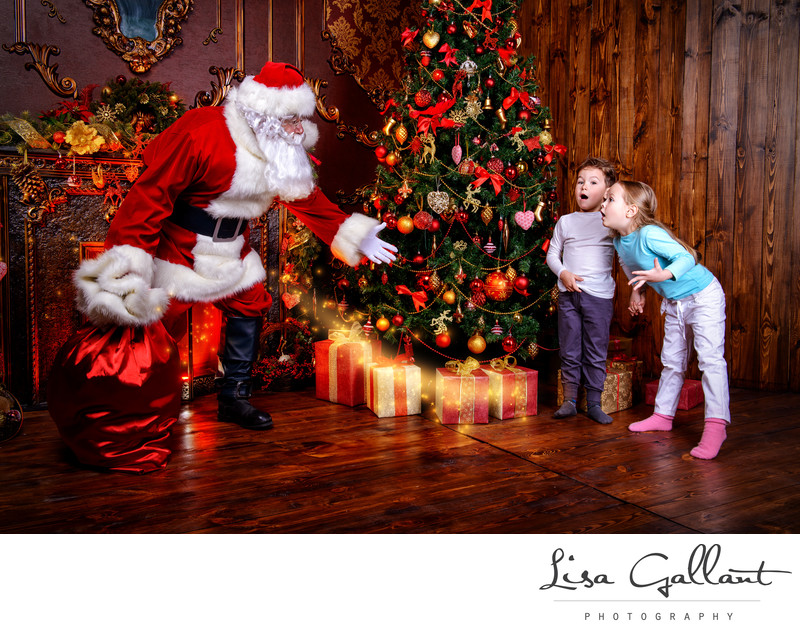 So what's included in the experience?
- a 20 Minute, private, interactive portrait experience
- a private image reveal and ordering appointment
- Eight High Resolution digital files of your favorite images
- Mobile Photo Album App ($75 value), perfect for easy social media sharing
- all for the price tag of just $199 ($100 non-refundable retainer fee)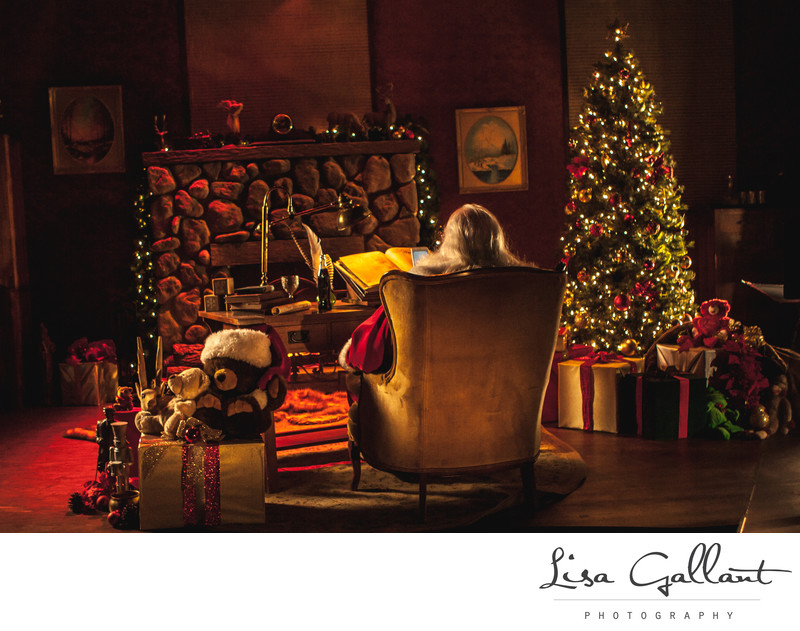 Ready to sign up?
Just Fill out the form below and we will contact you for scheduling. Remember there are a limited number of spots available and they WILL go fast.
Book by October 7th and save $50 when paid in full.